Valentine's Day, also called Saint Valentine's Day or the Feast of Saint Valentine, is celebrated annually on February 14. Valentine's Day is coming — don't you want to make sure you're coming, too? Whether single or boo'd up, a sex toy will last you longer than V-Day's usual bouquet or chocolate box. In other words: roses die, truffles get eaten, but you can always re-charge your favorite vibrator.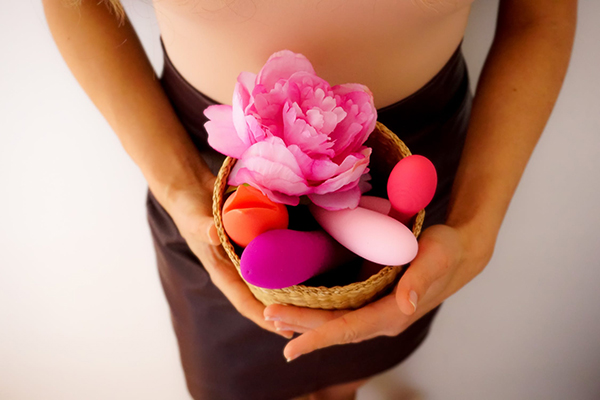 We are all aware that sex toys are fun and add something extra to the bedroom, but did you know that shared orgasms can actually promote romance? That's right folks, when you both get off your brains release a potent cocktail of hormones, including dopamine (the happiness hormone), endorphins (the body's natural pain relievers) and oxytocin (the love hormone!) So treating your partner to a powerful orgasm-inducing sex toy on Valentine's day is actually an act of love.
A DATE FILLED WITH SURPRISE
Greenbaby is home to market-leading manufacturer for all kinds of sex toys, including masturbator, vibrator, realistic dildo, anal plug, cock ring and BDSM.

And because we care about your self love this Valentine's, we're discounting our play time bundles so you can feel your favorite performer's every movement on you.

Since last year, we expand the business by creating two new factories for masturbator and silicone parts. With a better support to our current customers and potential customers. The aim for 2022 is to reduce profit and double the turnover. In this case, we are flexible for price negotiate and provide competitive offer as low as possible.Our website www.greenbabyfactory.com always show main products, some new and unique products are still on way of update, so feel free to email or call us any time. We believe you will gain more if work with us this year.

We sincerely hope 2022 to be the year of change – the year you put your own pleasure and needs before anyone else. Solo sex sessions are not only a great way to connect with your body and become more confident in your own skin, they're also ideal for stress-busting, mood-boosting and helping you sleep more soundly at night. 
---
Post time: Dec-15-2021