What is a cock ring
A cock ring, also called a penis ring that is a ring that is pulled over the penis during solo fun or partnered play. They're popularly worn just behind the glans (also known as the tip of the penis), at the end of the shaft in front of the testicles, or even behind the testicles. Once pulled on, cock rings fit snugly around the shaft of the penis, causing blood flow to be slightly restricted. The effect? A longer-lasting, stronger erection and an intensified orgasm.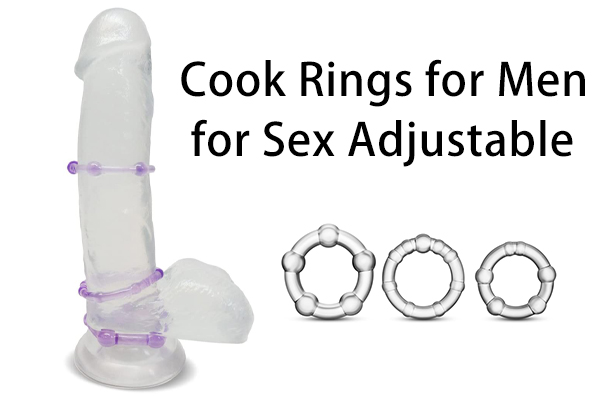 rection problems are much more normal and common than you might think. Studies show that men of all ages are affected, and cases are becoming increasingly common. Regardless of the cause, it can be helpful to try a penis ring.
WHAT DOES A COCK RING DO?
Want to know exactly how it works? Then pay attention: Sexual arousal – caused, for example, by a sizzling touch, a sensual scent, or a smoldering glance – causes the brain to sends signals that trigger biochemical processes in the body. As a result, erectile tissue swells and the arteries in the penis dilate, allowing more blood to flow in. The influx of blood creates pressure, causing the penis to straighten and form an erection. At the same time, the swollen erectile tissue squeezes the veins in the penis so less blood flows out.
And that's where the penis ring comes in: The additional pressure that the ring exerts on the veins further restricts blood flow and ensures even more girth and stamina.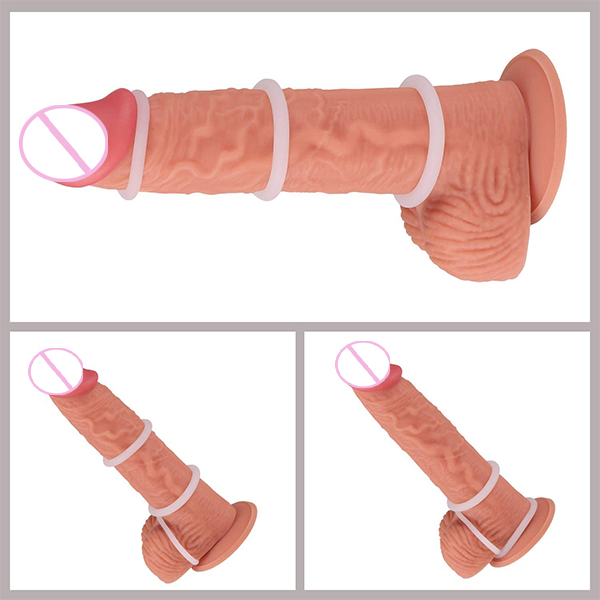 HOW TO USE A COCK RING
The most important thing to keep in mind when using a cock ring is how long you should wear it. As with so many good things, moderation is key with a cock ring. Specifically, this means that any ring should not be worn for more than 20 minutes. Restricting blood flow in the short term creates fireworks. But long-lasting restriction can lead to an under supply of blood to the surrounding tissue, which, in extreme cases, can permanently damage the penis. And nobody wants that! In short: Enjoy, but don't be reckless.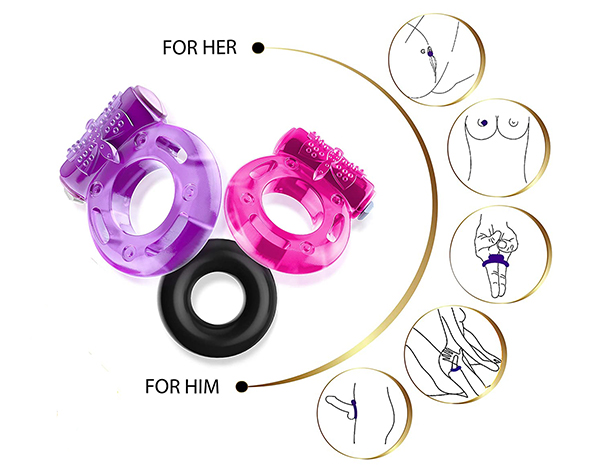 FIND THE RIGHT PENIS RING
You already know that there are penis rings made of rigid materials and others made of flexible materials. Flexible materials include silicone, latex, and rubber. They are suitable for both beginners and advanced users. They're a good place to start because of their adaptable size and because they can more easily be cut in case of emergency. They are also extra comfortable to wear because they adapt to your body temperature particularly quickly. But be careful when you shop: Before you buy, make sure that the material is high-quality and that it does not contain any harmful substances, such as softeners. Medical-grade silicone is 100% safe.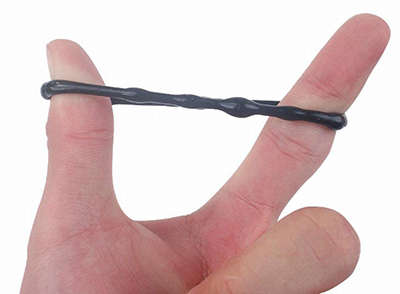 Rigid models are better left for the experienced user and are made of glass, wood, or metal. They require more practice to put on and take off and should definitely be bought in the right size, because, once they're on, they're not super easy to remove. The exception is metal rings, which are also available with a clasp. With rigid rings, you should also pay special attention to the workmanship. Corners, edges, and other irregularities can easily lead to unpleasant sensations and leave pressure marks.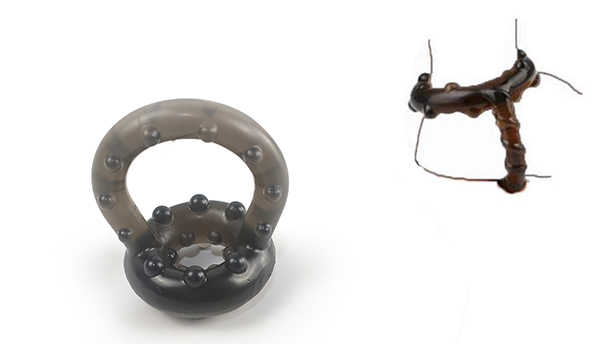 ---
Post time: Dec-05-2021